Select a Podcast
Listen to the best Blue Jays podcasts right here at Blue Jays Aggregator
---
1 to 10 of 537 Page 1 of 54
---
By default, the Podcast Player only shows podcasts which can be played on this page. Click here to show all podcasts including those which can only be viewed off-site.
SOT6 PodcastSouth of the 6ix
116 - "Vlad Begins" - Toronto Blue Jays Talk
With Adam Corsair With Adam Corsair

Jay Bird Watching PodcastJay Bird Watching
Vlademonium Is Coming to Toronto!!!
With Craig Borden With Craig Borden

Locked on Blue Jays
The Blue Jays and the Perfect Pillar Production
With Ryan Andrews With Ryan Andrews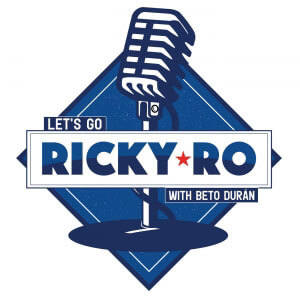 Let's Go Ricky Ro
#10 - Pro Pitcher CC Sabathia
With Ricky Romero and Beto Duran With Ricky Romero and Beto Duran

Locked on Blue Jays
The Blue Jays and the Return of Superman
With Ryan Andrews With Ryan Andrews

Locked on Blue Jays
The Blue Jays and A Shoe To Fill
With Ryan Andrews With Ryan Andrews
Digging InYahoo Sports
Bobby Meacham - Managing Vlad, facilitating dreams, and flipping bats
With J.P. Arencibia and Nick Ashbourne With J.P. Arencibia and Nick Ashbourne

Jay Bird Watching PodcastJay Bird Watching
Quick Hits - Wounded Birds & Contention Possiblities
With Craig Borden With Craig Borden
Outta The ParkNSR Media
Outta The Park, Ep. 106, April 21, 2019 - Guest - Amanda Pillar
With Barry Davis With Barry Davis

Artificial Turf WarsBaseball Prospectus
ATW Episode 138: Schrödinger's Vlad
With Greg Wisniewski and Joshua Howsam With Greg Wisniewski and Joshua Howsam